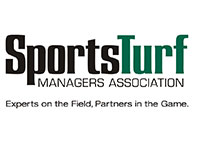 The 2018 STMA Conference and Exhibition, which will be taking place Jan. 16-19 in Fort Worth, Texas, will have eight tracks focusing on the different aspects of sports field and facility management.
The tracks include:
The Professional Development track focuses on self-improvement and successfully managing your team of employees.
The Agronomic track offers sessions on cultural practices for cool-season, warm-season and transition zone turfgrass managers.
The Renovation track features sessions on cool-season renovation practices, as well as successfully resurrecting existing athletic fields.
The Pest control track provides updates on current control measures for turfgrass weeds and insects. Sessions with your specific budget in mind provides solutions to K-12 managers for addressing pest problems.
The Synthetic track will update managers on synthetic base system guidelines, as well as address crumb rubber infill recycling procedures.
The Industry Developments track provides updates to sports turf managers on what is new in the industry. New research on field performance testing and athlete to surface interactions, as well as new products and services are featured in this track.
The Facility Management track helps you run your program more efficiently. This year features sessions on legal issues, budgets, and leasing.
The new educational track for 2018 is Soils. The Soils track will focus on soil science and discuss various issues including soil moisture, drainage, and soil pH modification.
To learn more about the 2018 event, click here.