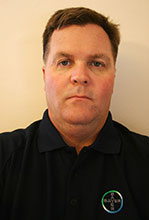 Environmental Science, a division of Bayer CropScience LP, appointed Darrin Batisky to area sales manager for the North American turf and ornamentals (T&O) business. In his new role, serving the Kentucky, southern Indiana and central and southern Ohio markets, Batisky is responsible for the growth and maintenance of user relationships and initiating buyer opportunities.
"As Bayer continues to enhance our role as a market leader, it is a privilege to have professionals like Darrin on our sales team," says Jose Milan, head of Bayer's T&O business. "We welcome Darrin's expertise and technical knowledge that will allow us to build key partnerships and elevate our initiatives to meet the evolving needs of our customers."
Batisky has a background in golf industry sales, having most recently served as a territory sales manager for a turf equipment manufacturer, where he managed product sales, marketing and customer relations. He also has served as a golf course superintendent for 15 years at several courses in Pennsylvania and New York.
"It is an honor to be joining the Bayer team, and I look forward to leveraging my experience to drive the goals of a company with such an influence on the industry." Batisky says. "I am eager to bring Bayer solutions to turf managers and superintendents and help them achieve their professional goals."
Batisky holds a Bachelor of Science in agronomy with a turfgrass management specialization from The Ohio State University. He also served as a turfgrass research assistant while attending school at the Ohio Turfgrass Foundation Research Center.

About the Author: AT Staff