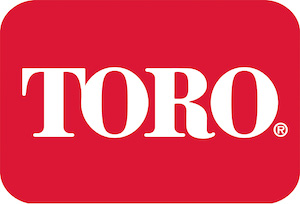 The U.S. Environmental Protection Agency honored The Toro Company with the 2015 Manufacturer Partner of the Year award at the WaterSmart Innovations conference on Oct. 8 in Las Vegas.
Toro, the first-ever large irrigation product manufacturer to receive the award, according to a news release from the company, was selected for its development of weather-based controllers – many of which are WaterSense-certified for efficiency. The company also was recognized for its team of sales and marketing experts' commitment to educating customers on the benefits of smart irrigation practices and technologies.
"Toro is dedicated to water-saving innovation that meets our customers' needs and promotes the efficient use of water," says Phil Burkart, vice president of The Toro Company's irrigation and lighting businesses. "We are proud to have our efforts toward water smart irrigation and outreach recognized by such an important national agency."
By creating, communicating and educating consumers about WaterSense-labeled products and programs, WaterSense partners helped consumers save 346 billion gallons of water and reduce the amount of energy needed to heat, pump and treat water by 146 billion kilowatt hours in 2014 alone, according to the news release. More than 1,700 utilities, manufacturers, retailers, builders and organizations partner with the EPA in its WaterSense program.
"We are so appreciative of, and continually impressed by, our WaterSense partners' dedication to making water efficiency a priority," says Ellen Gilinsky, EPA Office of Water senior policy advisor. "By touching lives with water-efficient products, programs, and practices on a daily basis, they're helping improve community resilience to extreme weather conditions such as drought and providing a foundation for water conservation that will help save water for future generations."
In addition to developing and manufacturing industry-leading irrigation technologies, Toro's irrigation business has fostered partnerships with water agencies, regional Irrigation Association chapters and distributors for the purposes of educating, training and improving water efficiency.

About the Author: AT Staff