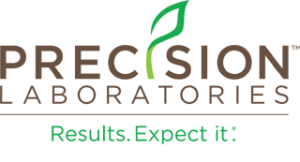 Precision Laboratories released its Adjuvant Use Guide for Turf – Digital Interactive Edition.
Along with updates to the print version, the interactive edition allows customers to view more product information, watch videos and give product reviews. The Adjuvant Use Guide gives turf managers recommendations for a variety of leading herbicides, fungicides, insecticides and plant growth regulators.
"At Precision Laboratories, we obsess about our customers and that includes a standard to supply the very best in educational support materials for our products," says Rick Wohlner, president, Precision Laboratories. "We took our customers' feedback on the previous print version to heart and developed a benchmark guide to support adjuvant use in the turf industry with new, innovative features."
Some of the new features include:
expanded content;
larger, easier-to-read text;
new fungicides, herbicides and insecticides;
addition of plant growth regulators;
product video links;
direct links to company websites;
and QR codes for easy product review submissions.
"We combine our knowledge of adjuvants with the recommendations on the manufacturer's label to produce our Adjuvant Use Guide for Turf," says Don Spier, vice president of turf at Precision Laboratories. "It's a comprehensive resource that you can trust for proper use of tank mix adjuvants."
Complimentary printed versions of the Adjuvant Use Guide are available to all customers and end users upon request.

About the Author: AT Staff