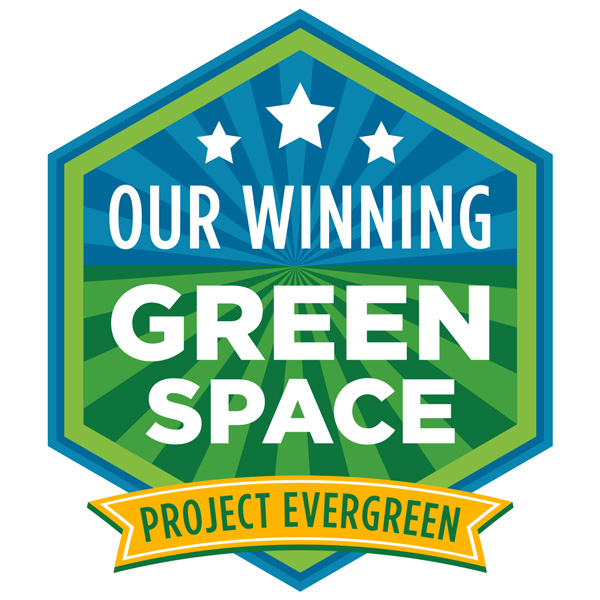 Project EverGreen, in partnership with Exmark Manufacturing, the Sports Turf Managers Association (STMA) and The Foundation for Safer Athletic Fields for Everyone (SAFE) is sponsoring the "Our Winning Green Space" contest to give parks & recreation and public works departments a chance to win an Exmark Lazer Z X-Series mower package and a "Healthy Turf. Healthy Kids." renovation project for their city.
Municipalities can submit an essay and photos to www.ProjectEverGreen.org declaring why their city deserves the new equipment and renovated playing field, and how it will assist them in maintaining a healthier, safer area for kids to play. The deadline for submissions was recently extended two weeks, to Nov. 15, 2016, and the winner will be announced in early December.
"Project EverGreen is thrilled to partner with Exmark and STMA on this opportunity to raise awareness of our "Healthy Turf. Healthy Kids." program and the importance of safe, grass play fields for kids," says Cindy Code, Project EverGreen executive director. "It's also a fun opportunity for cities to share their story and compete for a field make-over."
Since the program's inception in 2015, "Healthy Turf. Healthy Kids." has renovated more than 607,000 sq. ft. of athletic and recreational greens spaces in Atlanta, Cleveland, Ohio, Milwaukee; North Chicago, Ill.; Belle Plaine, Minn.; Greensboro and Durham, North Carolina, and San Antonio, Ft. Worth and Round Rock, Texas. Additional projects are planned this year for Red Bank, N.J.; Detroit; and Portland, Ore..
Jimmy Simpson, Certified Sports Field Manager and STMA Board Member also views HTHK as a way to educate the public on the importance of safe athletic fields. "Our partnership with HTHK helps parents, field users and fans to understand that a well-maintained field helps to protect athletes from injury. Exmark's generous mower package will greatly assist with essential ongoing maintenance to keep the field safe."

Grant Gannon is the Associate Editor for
Golfdom
and Athletic Turf. Gannon earned his undergraduate degree at The Ohio State University, where he majored in journalism and was a reporter and copy editor at the college's newspaper,
The Lantern
. He has also interned for CoachFickell.com, the official website for OSU's then-head football coach Luke Fickell, and worked at
The Columbus Dispatch
. He creates content for
Golfdom
's print, digital and social media platforms.