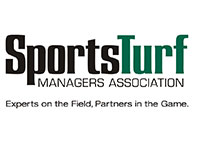 Sports Turf Managers Association (STMA) announced its 2017 Board of Directors, including Tim VanLoo, Certified Sports Field Manager (CSFM) and Manager of Athletics Turf/Grounds for Iowa State University, as its newly elected President.
Other STMA officers elected to the Board include:
President-Elect – Sarah Martin, CSFM, City of Phoenix (Phoenix, Ariz.)
Immediate Past President – Jeff Salmond, CSFM, Director of Athletic Field Management, University of Oklahoma (Norman, Okla.)
Secretary / Treasurer – Jody Gill, CSFM, Grounds Coordinator, Blue Valley School District (Kansas City, Mo.)
Vice President Commercial – Doug Schattinger, President, Pioneer Athletics (Cleveland, Ohio)
Professional Facilities Director – Weston Appelfeller, CSFM, Director of Grounds, Columbus Crew (Columbus, Ohio)
Directors fulfilling second-year terms are:
Academic Director – Elizabeth Guertal, Ph.D., Auburn University (Auburn, Ala.)
Higher Education Director – Nick McKenna, CSFM, Baseball Field Manager, Texas A&M (College Station, Texas)
Members elected to Director positions include:
Schools K-12 Director – Sun Roesslein, CSFM, Manager, North Area Athletic Complex (Arvada, Colo.)
Commercial Director – Boyd Montgomery, CSFM, Certified Sales Executive, Regional Business Manager, The Toro Company (Minneapolis, Minn.)
Elected-at-Large Director – Matt Anderson, CSFM, Grounds Superintendent, University of Arizona (Tucson, Ariz.)
Members appointed to the Board include:
Randy Price, Tri-Tex Grass (Granbury, Texas)
Jimmy Simpson, CSFM, Town of Cary (Cary, N.C.)
"STMA has offered excellent resources throughout my career and I look forward to giving back," says Tim Van Loo, Certified Sports Field Manager (CSFM) and newly-elected STMA President. "Through the organizations 2,600 members globally, I am optimistic that we will continue to serve as industry caretakers, promoting safe playing surfaces everywhere."
The organization conducts its annual elections electronically in late November and the Board officially takes office during the Conference & Exhibition each January.