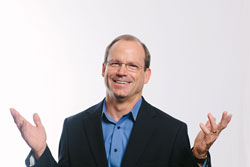 Super-Sod selected Mike Kephart, a long-time turfgrass enthusiast and sales strategist, as its new sales manager.
"Mike is a great fit for us," said Ben Copeland Jr., Super-Sod's COO. "He brings a passion for both turfgrass and the customer experience."
Kephart's efforts while at Abbott Labs, and leading sales teams at companies like Recall, were focused on increasing productivity.
During his journey in the healthcare and management consulting industries, Kephart attended American Continental University and earned a Bachelor of Business Administration in business with a minor in leadership studies.
After working over 25 years in these industries, Kephart took a working sabbatical to pursue his turfgrass passion by working at the Atlanta Athletic Club during the 2014 US Golf Association US Amateur Championship as a turf tech. He expanded his turfgrass knowledge by completing the Principles of Turfgrass Management certification from the University of Georgia's Center for Continuing Education.
"I'm eager to bring all of Super-Sod's technology together to support the sales team," Kephart said.
In his free time, Kephart enjoys golfing and spending time with his family. He and Sherri, his wife of 36 years, reside north of Atlanta and have two daughters. Their two daughters, Andrea and Chelsea, have both completed college and are pursuing professional careers.