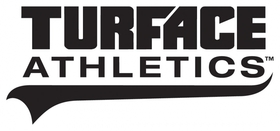 Turface Athletics is accepting applications for its 2015 Field Maintenance and Scholarship Awards through Oct. 1.
The awards, given in partnership with the American Baseball Coaches Association (ABCA), recognize outstanding field maintenance at the high school and collegiate levels, while the scholarships provide assistance to two schools in need of field improvements.
"Turface is dedicated to educating sports field managers, coaches and volunteers on keeping fields — of any size and surface — safe and playable for the athletes using them," says Jeff Langner, brand manager for Turface Athletics. "Our annual awards showcase outstanding fields that are maintained at the highest level, while providing financial assistance for fields that may have strong community support but don't have the necessary resources to make field improvements."
Recipients of the 2015 awards will be honored as part of the ABCA annual convention, to be held Jan. 7-10, in Nashville, Tenn. Winners of outstanding field maintenance will be awarded 1 ton of Turface MVP infield conditioner and $400 to spend on maintenance equipment. Field scholarship winners will receive 3 tons of Turface MVP infield conditioner and $500 for maintenance equipment and supplies.
Click here to nominate an outstanding college or high school field for the 2015 Field Maintenance Awards. To nominate a high school or college school or field for a 2015 Field Maintenance Scholarship, click here.

About the Author: AT Staff