WinField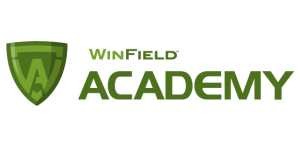 has released its 2015 WinField Academy schedule. The academy brings interactive development courses to professionals in 14 different markets.
Events are tailored to the golf, lawn, sports turf, ornamentals, pest control, aquatics and vegetation management industries. WinField Academies aim to help industry professionals learn about the latest products and technologies, review application best practices and discover new business strategies, according to the company. Most sessions also offer state-required continuing education units (CEU).
Each event includes live interactive learning, product testing and tutorials by researchers and educators, along with food and door prizes.
Educational speakers include Frank Rossi, Ph.D., Cornell University; Thom Nikolai, Ph.D., Michigan State University; Aaron Palmateer, Ph.D., University of Florida; Brandon Horvath, Ph.D., University of Tennessee; and industry experts from BASF, Bayer, Dow and more.
The August academies will be held on Aug. 11 at Reunion Resort in Orlando, Fla.; on Aug. 13 at Palm Beach Airport in Palm Beach, Fla.; and on Aug. 27 at Crowne Plaza Int'l Airport in Denver. For a full listing of 2015-16 events, click here.

About the Author: AT Staff