The foundation of sports worldwide.
Athletic Turf is the online source for sports turf news for groundskeepers, field managers, contractors and agronomists, among others. AthleticTurf.net features the latest industry news and exclusive content, including the latest product innovations, practical and technical information, and business management solutions.
Fast Facts
Athletic Turf offers exclusive content and the best industry insight and access.
Our editors interview notable industry figures, including Tony Leonard, director of grounds for the Philadelphia Eagles; Allen Johnson, fields manager at the Green Bay Packers' Lambeau Field; Alan Ferguson, head groundskeeper for England's national soccer team; and many more.
More than 10,000 readers see our enewsletter Athletic Turf News in their inboxes each month.
Athletic Turf has traveled the globe — from SafeCo Field in Seattle to St. George's Park in England.
---
Editorial Staff
Mailing address for the editorial staff:

North Coast Media
ATTN: Athletic Turf
1360 East 9th Street
Suite 1070
Cleveland, OH 44114
Seth Jones
Editor-in-Chief
sjones@northcoastmedia.net
Seth Jones, a 15-year veteran of the golf industry media, is editor-in-chief of Golfdom magazine and Athletic Turf. A graduate of the University of Kansas School of Journalism and Mass Communications, Jones began working for Golf Course Management in 1999 as an intern. In his professional career he has won numerous awards, including a Turf and Ornamental Communicators Association (TOCA) first place general feature writing award for his profile of World Golf Hall of Famer Greg Norman and a TOCA first place photography award for his work covering the aftermath of Hurricane Katrina. In his career, Jones has accumulated an impressive list of interviews, including such names as George H.W. Bush, Samuel L. Jackson, Lance Armstrong and Charles Barkley. Jones has also done in-depth interviews with such golfing luminaries as Norman, Gary Player, Nick Price and Lorena Ochoa, to name only a few. Jones is a member of both the Golf Writers Association of America and the Turf and Ornamental Communicators Association.
Grant Gannon
Associate Editor
ggannon@northcoastmedia.net
Grant Gannon is the Associate Editor for Golfdom and Athletic Turf. Gannon earned his undergraduate degree at The Ohio State University, where he majored in journalism and was a reporter and copy editor at the college's newspaper, The Lantern. He has also interned for CoachFickell.com, the official website for OSU's then-head football coach Luke Fickell, and worked at The Columbus Dispatch. He creates content for Golfdom's print, digital and social media platforms.
Kelly Limpert

Digital Editor
klimpert@northcoastmedia.net
Kelly Limpert is a digital media content producer for North Coast Media. Limpert completed her undergraduate degree at Ohio University where she earned a Bachelor of Science in Journalism from the E.W. Scripps School of Journalism. She specifically creates content for North Coast Media's Golfdom, Landscape Management and Athletic Turf digital properties including eNewsletters, social media and websites.
---
Sales Staff
Mailing address for the editorial staff:
North Coast Media
ATTN: Athletic Turf
1360 East 9th Street
Suite 1070
Cleveland, OH 44114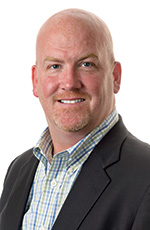 Pat Roberts
Publisher
proberts@northcoastmedia.net
Pat Roberts has led the transition of Golfdom from Questex Media Group to North Coast Media since 2012. In addition to Golfdom and Athletic Turf, Roberts serves as vice president of sales for North Coast Media's Landscape Management and Pest Management Professional. Roberts originally joined Questex Media Group as Golfdom's western regional manager in June 2001. In December 2004, he was promoted to publisher. Roberts' focus is on creating new value for advertisers by helping them take full advantage of Athletic Turf's array of marketing products and vehicles.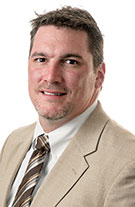 Craig MacGregor
Group Associate Publisher
cmacgregor@northcoastmedia.net
Craig MacGregor joined North Coast Media in January 2012. MacGregor started his marketing career in 1999 helping companies find their identities through the 'Look Right' philosophy of Design Room Creative, a strategic marketing firm in Cleveland. Craig worked at Advanstar Communications in the dental industry. He has worked extensively with business-to-business and business-to-consumer clients creating the right solutions for them. In addition to his role at Athletic Turf, he works with advertisers from our sister publications, Golfdom and Landscape Management magazines.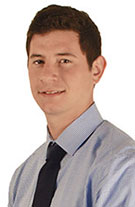 Jake Goodman
Western Regional Sales Manager
jgoodman@northcoastmedia.net
Jake Goodman is the account manager for North Coast Media. Goodman completed his undergraduate degree at Marshall University where he earned a Bachelor of Business Administration in marketing from the Lewis College of Business. Prior to joining NCM, he held a variety of positions in the sports and entertainment industry, namely in business development and ticketing. In addition to his role at Athletic Turf, he works with advertisers from our sister publications, Landscape Management magazine and Golfdom magazine.