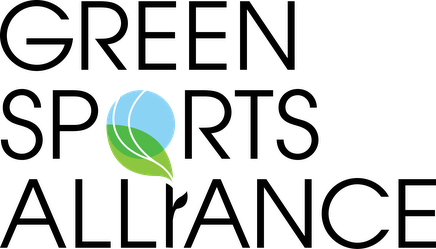 On June 28 the Green Sports Alliance will present its annual Environmental Leadership Award and Environmental Innovators of the Year awards during its Green Sports Celebration. The sixth year of awards will recognize and celebrate the best in sports and sustainability at the Sacramento Kings' Golden 1 Center.
The Environmental Leadership Award is given only to individuals. It goes to a person who has demonstrated leadership that shows their contribution to environmental sustainability is influential enough to spark advances the entire sports and sustainability movement.
This year's award goes to Jack Groh, director of the National Football League Environmental Program. His first Super Bowl greening effort was in 1994 at the Georgia Dome.  Under his leadership, the Super Bowl is now recognized as one of the greenest professional sports events in the U.S.  In addition, Groh oversees greening for the NFL Pro Bowl and the NFL Draft.
Past honorees include:
Andrew Ference, captain and defenseman, Edmonton Oilers (2016)
Doug Behar, New York Yankees vice president of stadium operations (2015)
Gary Bettman, commissioner, National Hockey League (2014)
Christina Weiss Lurie, owner, Philadelphia Eagles (2013)
Allan H. Bud Selig, commissioner emeritus, Major League Baseball (2012)
The Environmental Innovators of the Year awards will also be recognized. This year's winners are:
As Official Carbon Partner of Rio 2016, The Dow Chemical Company, used its Climate Solutions Framework for Events with Rio 2016 through a program to address environmental and technology needs of Brazil and Latin America by introducing low-carbon solutions and practices.
The Indiana University-Purdue University Indianapolis (IUPUI) Office of Sustainability installed waste infrastructure at the IU Natatorium, re-designed its menu, and had an engagement campaign with USA Diving and the Olympics Local Organizing Committee for the 2016 Olympic Dive Trials.
Jami Leveen, Aramark director of community relations, works on multiple innovative Aramark initiatives that advance consumer health,  including a community health engagement and education program that helps people make better food and nutrition choices; and a global day of service.
The LA Galaxy soccer club lights its field using high-efficiency LED sports lights; about half the water to irrigate the pitch is recycled.  The team boasts an in-stadium greenhouse, chicken coop, and apiary, which produces 800 pounds of honey annually.
The LA Kings utilize fan engagement as well as service activities with charitable partners outside the arena to boost environmental knowledge and commitment.
Montreal Canadiens/Bell Centre's Goal is Green includes innovations such as its reverse osmosis system that recycles the Zamboni resurfacer grey water as well as some of the best ice in the NHL.
Monumental Sports & Entertainment counterbalanced over 3,123 tons of greenhouse gas emissions from 201 events at the arena. The equivalent to avoiding the consumption of over 351,000 gallons of gasoline or taking 660 cars off the road for 1 year.
The Oregon State University (OSU) student athletes who are the Beaver Athletes Sustainability Team (BAST) collect giveaway items after games and educate fans on recycling. They are working toward an end-of-year goal of composting at all team meals and installing light timers on electronics to save energy.
Golden 1 Center is the only 100% solar powered, LEED Platinum-certified indoor arena in the world. In its construction, 98% of demolition materials – 100,000 tons – were recycled. Its retractable doors open to the delta breeze for natural cooling.
Sailors for the Sea's Clean Regatta program asks race organizers to get involved by adopting just one best practice, and building from there. In 10 years, more than 1,000 events have participated in the program.