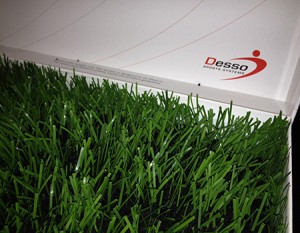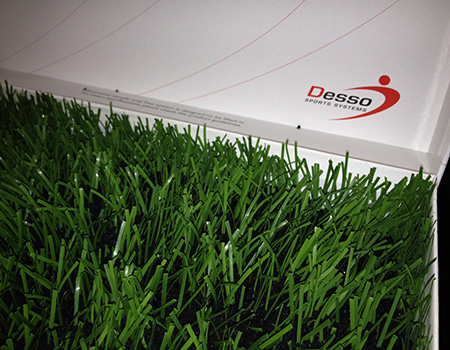 Tarkett, a flooring and sports surfaces solutions company, has reached an agreement with Bencis Capital Partners and minority investors to acquire 100 percent of Desso, according to a news release from Tarkett.
Desso serves the sports market with artificial turf and a reinforced natural grass system, GrassMaster, under Desso Sports Systems in Europe.
"We are very excited to join Tarkett with whom we share the same vision and entrepreneurial values, as well as a strong commitment to sustainability, both applying the Cradle to Cradle (an 'innovation engine' rethinking the choice of raw materials that are safe and good for people and the environment) principles at each step of the product's life and supporting the development of the circular economy," says Alexander Collot d'Escury, CEO of Desso.
Headquartered in the Netherlands, Desso achieved 202 million euros of sales in 2013, employs approximately 820 people and operates three plants in Europe.
"The acquisition of Desso will enable Tarkett to accelerate its profitable growth strategy by targeting the European market of added value carpet for commercial and residential use, as well as innovative sports surfaces," says Michel Giannuzzi, CEO of Tarkett. " Following the successful acquisition of Tandus in the United States, Desso will allow Tarkett to provide commercial carpet solutions to all customers worldwide."
Desso also produces carpet flooring, mainly for commercial applications and is present in consumer carpets in Europe.
The transaction is expected to be concluded by the end of 2014.
For more on the Desso GrassMaster system, view the video below.

About the Author: AT Staff