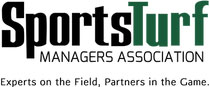 Sports Turf Managers Association (STMA) confirmed its 2019 board of directors.
Jody Gill, Certified Sports Field Manager (CSFM) and grounds coordinator at Blue Valley School District in Overland Park (Kansas), has been elected president. Gill will serve a one-year term.
"Throughout my professional career, STMA has always supported my pursuit of knowledge and growth in the sports turf industry," said Gill. "It is a privilege to contribute to our organization's continual growth and collaborate with colleagues to elevate the importance of maintaining safe playing fields globally."
Other officers elected to the board include:
Immediate past president – Sarah Martin, Certified Sports Field Manager (CSFM) and foreman I and turf manager, Reach 11 Sports Complex for the City of Phoenix;
President-elect – Jimmy Simpson, CSFM, Town of Cary (Cary, N.C.);
Commercial vice president – Boyd Montgomery, CSFM, Certified Sales Executive, regional business manager, The Toro Co. (Minneapolis, Minn.); and
Secretary / treasurer – Nick McKenna, CSFM, baseball field manager, Texas A&M (College Station, Texas).
The Director fulfilling a second-year term is:
Academic director – Jason Kruse, Ph.D., University of Florida (Gainesville, Fla.); and
Parks and recreation director – James Bergdoll, CSFM, City of Chattanooga Public Works (Chattanooga, Tenn.).
Members elected to Director positions include:
Higher education director – Joshua Koss, CSFM, San Diego State University (San Diego, Calif.);
K-12 director – Jeremy Driscoll, grounds supervisor, St. Marks High School (Wilmington, Del.);
Professional facilities director – Stephen Lord, CSFM, head groundskeeper, Cincinnati Reds (Cincinnati, Ohio);
Commercial director – Jeremy Bohonko, regional manager, Ewing Irrigation and Landscape Supply (North Charlotte, N.C.);
At-Large elected director – Clark Cox, CSFM, assistant athletic director of sports turf and landscaping, University of South Carolina (Columbia, S.C.); and
At-large appointed director – Sun Roesslein, CSFM, NAAC stadium manager, Jeffco Schools (Golden, Colo.).
STMA conducts its annual elections electronically in late November, and the board officially takes office during the Conference & Exhibition each January.
Next year's event will be held in West Palm Beach, Fla., Jan. 14-17, 2020. The following year's conference will be held in Savannah, Ga., Jan. 19-22, 2021.

About the Author: AT Staff